03 août 2018
2 months since I last wrote.
Inner peace and sometimes identification with my thoughts or guilt.
Bullying in the family, strange behaviour and a lot of suffering, what for well, never mind, for nothing, nothing to understand, that's just the fact that some people suffer a lot, have a lot of resentment, anger and have to express it and spit it out for it's too much to bear. Ignorance, unconsciousness and self-identification with ways of functioning, forgetting to be, forgetting to forgive and let go. Grudge, anger, lack of empathy and need to be heard and listened to. I feel sad, and a lot of compassion for these people, I think about my dad, my brother... they try to destroy and bully the other, feed themselves from the inner peace of the other, spread negative vibes so much they suffer and I let go faced with their anger, tell them how their way of expressing themselves or accusing, bullying the other is hurtful or basically ignorant.
We all die the same way anyway.
We are all equal, I want to spread love and compassion for their suffering, live, be and love.
Love, love, love.
01 juin 2018
Beauty of the earth.
Very nice morning, petit déj à la boulangerie, beaucoup de personnes souriantes, je souris à la vie aussi. Des échanges tellement humains et plein d'amour.
Sortie Viens Je T'emmène avec Caroline, humaine, chaleureuse, lumineuse, pleine de bonté humaine.
Echange avec maman, Manue, bonheur de prendre un café à la boulangerie dehors, le véritable bonheur, pur.
Le bonheur du moment présent. Mindfulness.
29 mai 2018
I was raped and sexually assaulted several times. Verbally and physically bullied.
I've said it. And I spoke, I talked about it, the power of the words and of love. I was heard, I love myself, I am loved as I am. So beautiful to be able to live and feel that.
I forgive myself and the people who did that, the trauma is still there, I learn to live again, to go forward and be stronger and stronger because this definitely made me stronger and more willing to go forward, I trust myself and I trust people again and I know I am strong, I am lucky to be helped and to be here for me, to care and take care of myself.
Love, trust, compassion. Freedom.
25 mai 2018
Today was a very rewarding and knowledgeable day.
About the job search and above all about myself or the way I have false beliefs and sometimes prejudices.
The job search:
I went to get my ID back at the Rectorat. I decided not to touch anything about my asking for a dispo and not to press it either. Too many red tape to do, it's unbelievable, always papers, forms and letters or references to support one's demands.
Then I went to Cité des Métiers at Porte de La Villette and there I was advised by a very kind employee who listened to me, I took something he told me personally whereas he was just telling me about the different workshops I could go to. It was about the theatre workshop, aiming at gaining selfconfidence and selfesteem, when he told me I should register or that it might interest me, I asked him quite defensively if he thought i needed it, afterwards I thought about it, and he was just being nice and trying to answer my needs after I'd told him about my selfquestioning and where I am right now. It's funny how I took it personally as if I kind of wanted to confirm the fact that I lacked self confidence whereas I just have some like anyone I guess and it depends on the domain of competence, anyway I laughed about myself afterwards for I thought I was being quite immature in my way of asking him that, like a kid being advised something but taking it badly as a criticism whereas it is a piece of advice. I realised how sensitive I had been when he answered me very calmly, that was good.
He also gave me a folder about changing jobs and especially in the Education Nationale. I read it carefully and did some copies.
Had a anxiety crisis this afternoon, unpleasant when it came but so nice but it just went away like clouds in the sky.
Went to the foot doctor, she explains what she did very well, I learnt a lot about my feet, the way i stand, the troubles and irregularities of my feet. She's very talkative and told me about her life, her patients and about the fact that she'd almost passed away a couple of years ago, fortunately she had a brain inflammation and not a lesion as was originally diagnosed.
Phoned Manue this morning, sent a message to Viviane and Manue.I'm lucky and happy, lucky to be surrounded, lucky to love and live, lucky to feel, to observe the way I think sometimes, the wrong and false beliefs I have or rather I have had and how it feels good to realise they're all wrong and false, and also that when I feel sometimes ill at ease, it always goes away and everything changes, nothing stays the same for what is past is gone and what will be is not, only what is exists and then becomes past. The beauty of time. What was beautiful, terrible, harmful, difficult, enjoyable can never be the same again.
Everyday is a new and beautiful day, a beginning, there's no end but just going ahead, continuity.

24 mai 2018
Très bonne séance de sophro ce soir où va Florence, qui m'avait donné l'adresse et demandé à la prof si je pouvais me joindre au groupe. Groupe très sympa également.
Did many things today, felt a bit depressed at the end of the day because on Tuesday went to the Cnam for a training and felt discouraged by the two teachers who presented the training.
Yesterday I saw the councillor at the Rectorat who advised me to go on long sick leave, that is difficult to admit that I might need to go on sick leave and stop working. I feel kind of not competent enough and unbalanced, destabilised.
Everybody advises me to go on sick leave for the money's part, at least I would be helped whereas if I choose to do things on my own I might find it hard and not get by, and need money.
Well, well, well a hard decision to take, on top of that, the decision of staying or leaving Paris. Parexit? :-)
Had lunch with Françoise and Julia, I was very happy to see them both, Julia is leaving for good next week by plane. She told me about her grandma and her aunt being sick, she was sad for she was offered to stay on another year at Charlemagne. As for Françoise, she's sad about that, and she told us about her troubles at home with her daughters and her husband. Family life and family rows I guess but nothing alarming. Her husband seems to find it hard keeping himself busy after 2 years retirement, he used to be very active, to do many things and now he seems to wait for Françoise and as she's still working, they're not always on the same wave length.
I saw Florence tonight and told her about my questions and self interrogations, she's advising me as is mum and Françoise to go for the sick leave and to drop the mise en disponibilité.
That's about it!
I may phone tomorrow to cancel my demand for a mise en disponibilité.
23 mai 2018
I've never seen this Shakespeare's play. Many things happen everyday. I enjoy life and I finally let go of things, of thoughts. All my worries are gone, I live by the day, it feels good and I don't plan too much. I just do what I want to do and I follow my intuitions, I hesitate much less than before, what's the point anyway, things are what they are and there's no need brooding over what might have been cos' that won't change anything and what things are.
This morning went to see the councillor at the Rectorat who answered some more questions I had. It remains that the choice is mine. I decide what I want to do. I forgot to get my ID card back when I left the building.
I had lunch with JJ, he helped me see things clearer, it's good to have a feedback to what you say and to have a close friend's point of view on things, on how you feel, it helps so much. I felt a little sad thinking about Long, missing him, thinking about the good times we shared together.
Then, I went to see the shrink, she's nice and friendly, I spoke a little about Long and my relationship with him, about Frank and my visiting my parents individually last week. It feels like I'm going on and on about little details, about my interactions with them, my finding difficult to communicate with them sometimes. Well anyway, I like describing my talks with them, I guess it's like in everyone's family, yet sometimes, mum is very sensitive much more than dad or in another way, dad just lets things go, he doesn''t care about what people say, he is like he is and he completely assumes it. Mum on the contrary often feels guilty or needs to justify herself and needs to speak about herself a lot. Dad doesn't but it feels like when he's drunk, the way he functions should be the way to function and to act.
Anyway...
Went to the public library to give back a Russell Banks' book "Affliction" and to borrow Harlan Coben's The Stranger. I've never read that writer and JJ told me about him today when he told me about a new series he's written called Safe shown on Netflix, the series channel.
Manue called me but i didn't get to talk to her, I left a message on her answering machine.
I called Xav, we may see each other this weekend. I called mum but she was busy on the phone.
That's about it for today.
14 mai 2018
Today, did many things and proud of it.
Went to see the doctor with the IRM of my foot, she gave me the address of a foot doctor to see, to have some shoe soles made. Then she asked me how I was doing and how things were progressing as far as the mise en dispo is concerned, I thanked her for her concern, told her and added how lucky I was that she was caring and concerned, I cried when I said that for I felt very moved. She's helped me a lot since I've known her, the hypnosis sessions and her professionalism and care as a doctor really touch me.
I'm lucky and very happy too for it's "un épanchement de synovie" and not polyarthritis or lupus as I had read in doctissimo and had scared me off, habit of scaring oneself and anticipating the worst, well death.
So my suffering could have been much worse.
. Then, I went to the knitting shop to cancel the workshop I'd booked for tomorrow and above all to give back a needle I had accidentally taken from Martine, another knitting woman from the workshop, I just hope she didn't need it, but Emeline, the shop assistant told me she'd not heard from her;
. Went to the CMP rue Servan which directed me to the one in Avenue de République from which I depend living where I live in the 11th district; they were very welcoming and gave me an appointment for next week, I'll be seeing 2 nurses, then the next step will be the appointment with a shrink :-)( well saw they had day workshops, I'd love attending them and meet new people around activities;
. Came back home, after having done some food shopping then had some lunch;
. then had a nap cos' I had such a headache, too much thinking or the weather or whatever
It felt good, so good and then I was tip top afterwards, ready to go to the (beforehand called Dad to tell him about my coming to Brittany and telling him when I could meet, if he'd be available... always being careful and very clear/ crystal clear I should say to tell him about what I want would like or need, if he can and if he cannot that won't be a problem and that he's got the choice to refuse so that I consider myself and him as different human beings on the same level, well always balancing)
. workshop at the cnam, a workshop I'd booked about helping you to write a resume and a motivation letter when looking for a job, very helpful workshop and helpful assistants who were patient, clear and helpful, also interesting to see other people sharing their experiences and showing their resume and the assistants taking the resume to improve them or give guidances as to make it better;
. then went back home, cooked for dinner, some potatoes, fried ones;
. called Manue to ask how she is, left a message;
. then called Dad again for he'd left me a message, asked him if I could use his wifi, he accepted and I realised it's kind of him, I must relish this kind gesture for I was very quick to see the dark side and to condemn him, I was using the wrong lens, the dark one, where I can't see anything cos' it's dark, I'm blind, whereas I used the correct lens and saw far away, towards the horizon the beautiful light of love and kindness;
. Bought Psychologie Magazine, on the front cover "Resilience"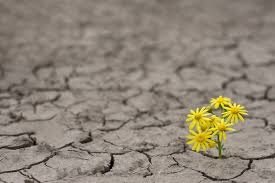 12 mai 2018
Long time not written so to say, I wrote in my paper diary but not online which I am doing now.
Strange I feel like everything is new, starting again, my main pillar Long gone and with it some sadness or a lot of tiredness, as if I was feeling emptied of my other half, my soul mate as we say who used to bring me so much love I was clinging on to.
I went to see L's facebook profile this morning, just to check if he still existed, yes he does, it kind of reassured me that he was still alive as if his departure had been like a death.
We only lived 9 years together, some would say only but to me it seemed like a lifetime. That's why I feel my life is starting all over again without him, alone and alive, strong, with a smile within me, a beautiful smile, I'm allowing myself to live again, to smile again with no regret, to live by myself, to do things by myself, to feel needs and wishes, I have to decide on my own and no longer with someone to talk to, to refer to as a crutch, I find it so good to trust myself and to follow my intuitions, so new, to talk to people but end up following what I want, what I need and not thinking too much but doing otherwise I feel empty and on the wrong track when I'm thinking too much. Just go for it and do it.
Living, enjoying and also writing. It feels like my brain has been reprogrammed, reconnected in a new way.
I know I'm doing well and I know that things change but worrying about how they'll change doesn't prevent them from changing.
Things are like they are, people are as they are and I am as I am. No need to look behind all the time.
11 avril 2018