13 février 2018
Our spirit, pure, infinte, vast, our true nature.
After difficult times, especially since I learnt that I'm going to be inspected, I completely lost my mind, so to say and got scared to death. The fear of the final judgement as if I were on death row just took my breath away as well as my sanity away this last weekend.
But my mind is clear now, thanks to my letting go of things, letting go of my ego and the beliefs I was clinging on to. I feel good now and know it's just a common procedure, I'll do my best as I always do by the way and I know I can't control the rest and I wouldn't want to to some extent. All I have control of is my sequence, and then do the best I can.
I am always very fortunate to be surrounded by great people and above all to open to others, to trust them as I trust myself. We all feel the same things, fear the same things to different degrees of course but manage to get by by letting go, accepting and remain rational and not focused on our own ego, our own beliefs, accepting to let go of things, thoughts and trust ourselves as well as others.
I'm learning all that, it feels good to trust oneself, to let go, to accept and just be subtly aware.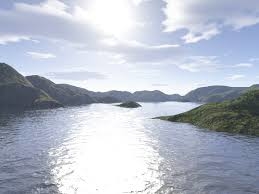 03 février 2018
Human creativity is infinite, just I "am," so I create. Feeling is being, just in mindfulness, without creating just living, being, and my mind is infinite a huge space, beautiful and peaceful like the universe.
Being mindful. :-)
01 janvier 2018
Happy New Year, health, happy moments, harmony and peace.
Nice day today, a lot of love and generosity from people and from me to me.
It's sometimes strange how I have no illusions left, I believe in love but no longer about being loved by someone else, I mean love stronger than friendship love, I mean like in a couple love. I don't even know if I want it really, I love seeing it and witnessing love given by a loved one to his or her soulmate.
I feel I'm too old for that now and no longer able of loving as I have loved, with desire, respect and empathy.
Sometimes I'd love a hug from someone dear, I miss that, being hugged and embraced.
Today, a nice lady in the coffee shop where I sometimes have a coffee, offered me some soup, bread and tea. She said it was for the new year, she is kind like a mother. She cares a lot for people, and she's natural and spontaneous.
I also chatted with Sekou, a guy (who looks gay) who lives in London and designs costumes for the movie industry. He comes from Mali and was very outgoing and talkative. We exchanged about his life, mine, the differences between Paris and London as far as mentalities are concerned.
Steph is in Paris until Friday morning, it's nice, she knows how to find the words to reassure. Manue and Steph offered me very nice presents, I love them, they are so kind and dear to me, like sisters I never had.
I finished watching a 3 episode series about an ex-convict who goes out of jail after 12 years sentence for armed robbery and who goes back to his family and must learn again to live in the outside world. A very realistic and moving series with a very good casting. I cried when watcbing it, the dialogs are very well written, it's a moving and sincere story of self-redemption, reassessing one's way of life, being able to change and become a good, kind and loving person. A very nice modern tale and a deep belief in human change and becoming good, selfless and caring.
15 décembre 2017
I'm happy and lucky in my job. I've got very good benevolent colleagues who offer me their support, who listen to me and with whom I can share my practise. I've been wanting to do that for such a long time, for our job can be so solitary sometimes or that's what I used to think, I just didn't dare speak about my practise for fear of being judged but I am the one who judges me the hardest sometimes. That's all to do with love, giving love and spreading the love I have to myself and everyone and believing in myself and just realising and accepting that I am like everybody, sometimes full of beans and at other times, tired, irritated, confused, moved, disturbed, happy, joyful, in a good mood, loving and caring. All we need is love, all the humans have love and want to love and to be loved. Let them love and be loved as they deserve and as they need to be.
23 novembre 2017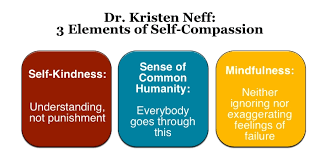 The right lens :)
05 novembre 2017
Hi there,
today, met 2 nice and friendly person. One man who decided to retreat from the working world he had been living in for 10 years and now just prefers to enjoy his freedom. I can understand him, yet this is a choice but I don't really think such a good choice as far as I'm concerned as it sounds like an avoidance. Cos' he still lives in it, but only doesn't work, well maybe he's not able to, I didn't ask him. He seems kind of very sensitive man, who got fed up with the system, so it seemed to me, he looks like he didn't manage to let go and just accept things and the world as it is, with its injustices and its suffereings and inequities and so on. That's just a reality for one thing.
Then in the Jardin des Plantes, Nadine who is 55 from Brittany, we had a rich exchange and got to know each other in less than an hour, confessed things to each other, exchanged she showed a lot of empathy and shared her experience, it felt so good to create a link so easily, she gave me her phone number.
I feel like I'm opening myself to the outside world again, knowing that's the answer to all my unease within myself, and my "dysfunctioning of mind" as all human beings sometimes and on a different scale or fields when it happens.
Ran this morning with M, then we ate some pastrami sandwich in Le Marais with a very nice dessert, we had a very nice time in the cold but also some sunshine we stayed in when it was there as if we were starving for some light to provide us with some wellbeing inside.
03 novembre 2017
Today, went to a meditation at lunch time on the topic: "Vivre heureux dans un monde impermanent". Everything is impermanent, I've just written that and that moment is gone to be replaced by another one different, never to be the same and so is everything. So what is real is the present moment as I live it, and live it to the full, to enjoy it, to relish it, to taste it and savour it.
Phoned Agnès this morning who supported me, when I told her I didn't feel that great at the moment, she was there and above all, listened to me, talked to me, exchanged with me, I felt so loved and heard and in link with her, unconditional love that's what it was, I finally discover unconditional love without any demand in return, just link, love and be loved. Trust, love oneself and the other who give it back to you, so naturally and so warmly, kindheartedly and generously. It feels so good.
Broke down with mum when I went to see her and dad. I fell ill, I guess, the fact that I saw dad caused my being sick, I threw up in the middle of the night, with my belly aching so much, I felt I was nervously pregnant with a huge ball which needed to be vomited and it was vomited, I felt nackered on Wednesday, slept almost all day, broke down in tears, mum was there, I hadn't expected that to happen, but I just threw out all I had in my stomach, on my chest, I cried and cried, I am so aware of what I need.
I felt so relieved afterwards. I said it all. Fear of living, fear of being judged, fear of the other's glance, fear of trusting myself and the others for fear of being hurt like I'd been hurt (by dad, Frank my brother, then by my rapist, then by Long leaving me or the belief of being rejected but just a belief cos' I know he didn't reject me, and I'm glad that he left to find himself and look for a balance that he didn't have and was looking for like everybody, we all aim to be in harmony with ourselves and the whole universe, to be at one with it.) lthough I can see most of the people I know are kind and don't want to suffer or to make others suffer, they're so human and kind.
Fear of communicating, of speaking about what I feel, fear of being whole and human, fear of letting go but so much in need of no longer clinging/ fixating/ being attached on to beliefs, people, ideas but just let the river flow and let everything go by, and just look at it but no longer fixation on things, on people, on obsessions, on ideas... When writing it, I feel so good, so clear in my mind, it's like being alleviated from a burden.
Finally living, feeling, experiencing and reconstructing myself, listening to my needs and trusting myself, my emotions, what makes me feel good, at ease, balanced and in harmony.
Meditation guides me reach harmony, balance and a real well-being, spending time with myself, concentrating and just looking at how my body and my mind work is so fascinating, just being and living at the present moment, no judgments, no mental disturbances or letting them go by and feeling in every piece of my body and my mind, all in one. So fulfilling!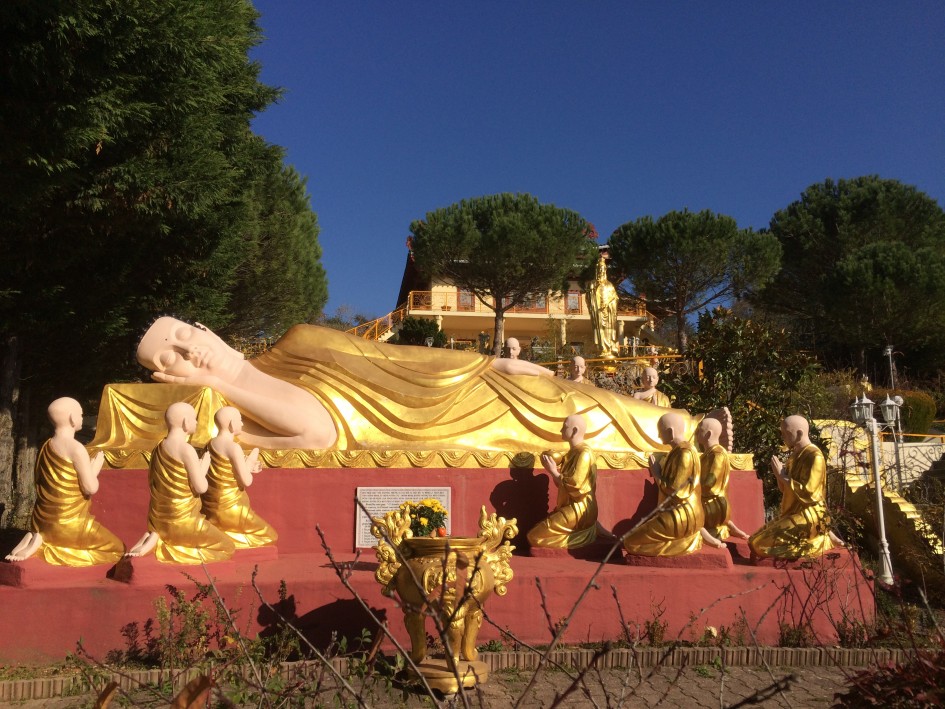 29 octobre 2017
Beautiful world which entails so many things: sharing, love, bond, happiness, security, kindness, laughter, wonder, admiration... but also as any human relations can sometimes trigger some disturbing mental thought such as jealousy, envy or comparison but I guess it's when someone is not at ease or not completely self-confident. I sometimes feel that but mostly the first emotions which make me so happy. Listening and properly listening is a skill to be developed, I develop it more and more or so I try to, by focusing on the message of my friend(s), just being neutral and opening my ears not letting my proper thoughts, experiences, prejudices or judgements parasite the message. It's so enriching to do that. Well, experiencing and using the tools provided by wise men or experienced people such as Christophe André, Matthieu Ricard and also Alexandre Jollien in their book "Trois Amis en Quête de Sagesse" is very interesting and enlightening, the more so when doing meditation nearby to develop empathy, benevolence and compassion towards oneself and the others.
This week, I had a kind of revelation when doing a meditation on the nature of the spirit, I felt at one with the universe and everyone, linked to the whole world. That was quite impressive and so fulfilling. I don't know I felt that I had a divine nature and so we all did, but I found it and I felt it. I still feel that wonderful experience when writing about it.
Friendship, so fulfilling as well and enriching, just to be ... and to be with others and linked to them but not in clinging to them and being attached to them, just sharing, feeling their presence and being near them, as something balanced and peacefully being with them and enjoying it, and letting thoughts pass not fixing my mind on them but letting them go, and letting go.
20 octobre 2017
Humility, being able to go on the other's mountain and see from his viewpoint not only from our viewpoint to understand him or her better. Trust the other and oneself and take the risk to be disappointed but just give, let go and be.
16 octobre 2017
Longing for a haven of peace with the sea, the horizon and the beautiful blue sky above and some light shining from me. No, I'm not on drugs just visualizing and experiencing a peaceful state amid the city. Not obvious but completely possible and so soothing and enjoyable.
Was very nice yesterday and the day before, saw M and S who came over for the weekend. We visited the exhibition at the Musée Jacquemart André yesterday, the Hansen collection, with beautiful paintings from the Impressionists but also very nice Gauguin's paintings. I love his paintings, so colourful, full of life, sensuality and peaceful as well. He went to Tahiti and definitely found a haven of peace there and one can experience it in his paintings.
We had pastrami for lunch, it had been a long time since I had last had some. Still so delicious and yummie! With a cake and red fruit Apfelstrudel for dessert. Nice!
Well, all that is necessary to have peace and love. Great friends, great food and beautiful weather.