16 octobre 2017
Longing for a haven of peace with the sea, the horizon and the beautiful blue sky above and some light shining from me. No, I'm not on drugs just visualizing and experiencing a peaceful state amid the city. Not obvious but completely possible and so soothing and enjoyable.
Was very nice yesterday and the day before, saw M and S who came over for the weekend. We visited the exhibition at the Musée Jacquemart André yesterday, the Hansen collection, with beautiful paintings from the Impressionists but also very nice Gauguin's paintings. I love his paintings, so colourful, full of life, sensuality and peaceful as well. He went to Tahiti and definitely found a haven of peace there and one can experience it in his paintings.
We had pastrami for lunch, it had been a long time since I had last had some. Still so delicious and yummie! With a cake and red fruit Apfelstrudel for dessert. Nice!
Well, all that is necessary to have peace and love. Great friends, great food and beautiful weather.
06 octobre 2017
Feel much better today, ups and downs, especially with overloaded work, but quite rewarding and let go of things and put myself less pressure, above all.
A young student said "Ta gueule" today in class, I'd already told her and warned her to calm down but she's too at ease and is quite irregular in her mood, so she tends not to watch her language like this morning, I told her I would write a report, well I think I'll just tell her headteacher to speak with her and tell her to watch her language, she doesn't control herself and she forgets where she is and the social codes. Well such is life!
Received a nice message from M this morning very encouraging one as well as from M who's coming back from holidays at Josiane's. Hopes she got home safe. Will send her a message.
Tomorrow lunch time is my weekend, this time, a short one for I'm attending a 2 day conference for Lycéens au Cinéma, a nice program this year again, with Le Dictateur, M le Maudit et Starship Troopers and 2 other films, one from la Nouvelle Vague.
Let go, lâcher prise, so nice to hear this expression and especailly all that goes with it!
05 octobre 2017
Difficult to work in a high school and my self-confidence is taking a huge blow in the face. Difficult especially in the final year classes who have the A-Level at the end of the year.
We need to prepare them for it and I don't even know the program very well, or what we have to do, so many things in just 2 hours a week per class. That's almost an impossible mission, well basically I do my best, I've got the feeling I don't make them think enough, I don't get them to reflect how I would like them to, I wish they'd exchange more, debate more, maybe I'm too directive, I don't know, it's quite impressive to learn as I go along, to learn as I do staff, I don't know if it's correct or not.
I think I have to go at a colleague's final year class to see better how she handles all the difficulties and the level.
I'd feel more confortable I think. At least, to make sure I'm not completely wrong and I make them think quite well, it's difficult to go from the oral to the written staff, especially to give them a rich vocabulary and also express their ideas, make them reflect on the topic I treat and have them suggest ideas I want them to have, basically lead them where I want them to go but at the same time, let them go where they want and still listen to them, at the same time, redirect them so that they arrive where I want them to be at the end. Well a long and tricky route or so it seems to me. And on top of all that, I don't "master" or handle the topics and the new vocabulary words very well for the moment, especially the ones that are relevant to the topic I treat or the documents. The teacher's book is very rich and give very good productions, well at least suggest productions but sometimes it's hard to do half of their production mixed with half of the students' production, very interesting orally but not necessarily rich in a written way. Either it's too light or too rich. I have to take spices from both suggestions, the book's and the students'. A real exercise and something I learn, I'm still at the early stage, and experiencing, letting them express themselves but stopping as well otherwise I can't give them a proper suggestion or it's just talk and they don't remember anything or have any written trace they can rely on to revise and to study.
Well I'm doing my best, difficult to "tatonner".
Hope for the best and settle for less as the saying goes and let go when I can't or just let go of what I want to control and be nice with myself, that's the most important thing. :-) Benevolence and self-compassion.
04 octobre 2017
Paix, méditation et introspection, harmonie avec soi même puis avec les autres, paix intérieure et ouverture à soi-même et aux autres. Funny how it all came suddenly in French, I'd just read pages on a Buddhist centre in Paris I want to go to. They offer meditation practise on different topics. I like meditating on my own but I'd like to try to do it with others as well, as if it were a gymnastic practise of the mind so to say. And exchanges of minds as well to enrich myself and my knowledge of body and mind harmony.
Had a nice day today. Had lunch with M, also had a hypnosis session yesterday evening, very interesting and fulfilling.
Very encouraging she was or also very sensible and objective on my progress for the last 2 years, since L and I broke up. A personal progress and still progressing, doing my best and focusing on the positive things, and finally Living and feeling.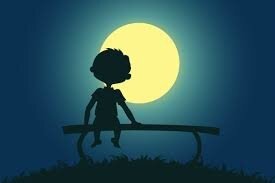 01 octobre 2017
Getting better, and starting to breathe let go and do my best at work. Always a pleasure to listen to some hypnosis sessions on youtube, or meditations sessions as well. Very good ones being posted from some professionals among other things.
Saw A yesterday and had lunch with her, was nice, we had a nice talk on the world at large, politics and down-to-earth subjects as well as our jobs, we exchanged on our practises at work, the topics we're treating with the pupils, rather students for me now, and how we treat them, the material we use...
Very rewarding and thought enriching.
27 septembre 2017
Slowlife, I advocate slow life and mindfulness although right now, I don't really find the time to experience fully what I advocate. Working life is keeping me very busy but I'm proud of myself because I take the time to relax or at least to take some time for myself and my wellbeing like writing in my blog for instance.
And doing some meditations or hypnosis sessions to take care of my inner self, my body and my life balance and hygiene. I enjoy doing that very much and it starts by feeling myself breathe and visualise my heart and my whole body as a bright and wonderful light shining and blooming. Well, words, words, words but also experience, yet sometimes I just live and forget to feel. Mindfulness, living the present moment to the full, those are the keys to wellbeing.
25 septembre 2017
Trust myself, trust others because everybody is human and deserves to be given compassion, empathy, trust and kiindheartedness. Forgiveness and gentleness in a soft and beautiful world.
I am happy, I am lucky, I am not alone and I know I am worth loving and I like myself, I love myself, I am loveable, loving and living. Life, love and beauty. Nature and human nature in one.
22 septembre 2017
Diffiicult to run from classes to classes and to handle the stress created by fear or my body responses to fear. Some situations just engender fear without any reasons or some people I suddenly get to know better engender fear, fear of being judged and hurt. I guess PTSD, some chemical elements have been building up in the brain and just are reactivated when I feel more tired or just for no reason. Just feel those feelings, impressions, fears, let them be, express themselves, they are sometimes blocked inside me.
It makes me sad, weak and scared to be hurt.
Well, vous ne faites rien as the doctor would say during a hypnosis session, I guess medicine is there to adjust the imbalance in the synapses or connections in the brain. Fascinating what thoughts and emotions it creates, yet I'm not aware of them, when the process takes place cos' i'm in it and haven't got any distance from the situation. Well, feeling and just letting go!
Good things which happened today:
- got a message from M F, always very encouraging;
- invited F and JJ over for lunch tomorrow and they accepted;
- a student in 1ère as well as an old student from secondary school came to see me this afternoon and we had a chat, that was very kind of them;
- a student in final year sent me an email to ask me for a recommendation for universities in Britain and apologized for having forgotten his copybook yesterday;
- went for dinner with T, M, F and T tonight, they cheered me up when I told them about my despair and my general feeling of enough.
Trust in myself and in my skills and potential.
21 septembre 2017
Fast, it all goes fast, I just want to press the pause button at the end of the working day and have time to organize my thoughts and my mind for the next days' lessons. Very good to be at the high school but 7 classes, it's a lot, although I do approximately the same things for the same level, still there are few differences and I haven''t grasped them yet so that I can feel completely ready and confident not to confuse with which class I've done what and where we've stopped, what we haven't done yet.
Yet, the students are very interested and well behaved, they are not rude either which is a real treat. I guess they know they have to look after themselves and their studies for the A-Level is at the end of high school and determines their future. Not all of it of course but the aim is to get it and all that they do before plays an essential part in their success. Three years don't look like a whole life to them anymore like it could to a secondary school kid, who just doesn't grasp the time in the same way.
It feels good to have these students who look much more responsible and know what the issues of their investment are. They understand how important their involvement in their school studies is, how much it matters for them. That feels good and very motivating for a teacher, I feel like investing myself even more to help them or at least to give them tools or contribute to their progress. I stay humble though for some of them already possess all the tools or have them in their family surroundings to succeed but still a teacher and I add up to what they already have. As the saying goes two heads are better than one.
I feel like I want to look after myself more and take care of my health and well-being much more to be healthier, more open and concentrated, more mindful. Carpe diem!
17 septembre 2017
Hi there,
i'm very proud of myself, I am happy, it's been difficult those past 2 weeks, starting in Charlemagne, new colleagues, I change class almost every 2 hours so that I walk through the corridor, get lost, meet students, it's huge, busy, it feels strange after collège Guy Flavien, which looks like a little place next to the high school. Also the teachers' room is so tiny that people just come to have a coffee and hurry back to their class, for the break just lasts for 15 mn. A brand new liffe in high school, also the students, older and focused on the A-Level or having other experiences and already interested in the outside world, participating in many activities outside school, from theatre, sport to volunteering and other actions.
I feel kind of lost, I saw more than 160 students iin a week, I felt completely out of service, so many faces, so many names in such a little time, and also the people from the administration offices and the canteen staff, the supervisors and so on. It's like a small village in a few days. I had never seen so many faces and had to communicate with them in such a little time. But i'm proud of myself, and the work is huge, I have to learn new topics, to teach them, exciting and also new, I'm like swimming right now, my head is out of the water but it's hard and I haven't got a single minute to myself. Time goes by so quickly, it's unbelievable.
I'm lucky cos' my colleagues are really helpful and present, especially F who gives me advice and listens to my doubts and my experiences. My friends have also been present as has mum. They encourage me, they listen to me and above all, I realise that the fears and the doubts and all that triggered by the new job, new things to learn is completely normal and human as Fl told me for instance. She experiences the same things as do many colleagues when they arrive in a new place.
I'm doing my best and I'm doing well, I think considering all the fears I have. i'm no exception, just I have to do with who I am and I can trust myself cos' I'm doing my best and that is very well, I ask for advice, I trust people and I'm doing my best, trust myself cos' I'm doing very well.